5 Steps to Study Abroad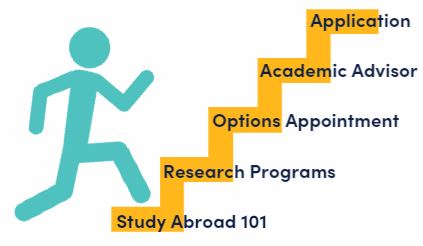 While there might be a lot to consider when choosing
where
you want to go, we hope to make the
how
part easy. There are 5 major steps that will take you from UNCG to abroad, and we're here to help you along the way. It's never too early to start the process, but be sure to complete the following by the start of the semester before you want to go:
1. Complete Study Abroad 101 on Canvas.
Click here for our online training course
to cover the basics of study abroad at UNCG. You should plan to spend about 20 minutes completing the module.

2. Research Programs
Check your DegreeWorks and decide kinds of credit you want to get abroad so you can explore programs that offer these subjects. For recommendations of programs well-suited to your major, visit the
Explore Programs for your Major
tab
, or search by country, language, or area of study under "Programs".
Please note: IPC cannot guarantee placement at specific schools, so be sure you consider several preferences that are a good academic fit for you, and with which you would be equally happy.
3. Meet with a Study Abroad Advisor.
Click here
to schedule an "Options" appointment to discuss your plans with a study abroad advisor*.
4. Meet with your Academic Advisor
Let your academic advisor know of your plans. They can advise on courses to take while abroad and suggest the best time for you to study abroad in your program.
5. Start your Application!
Once we're in the application cycle for when you want to go abroad, click the "Apply Now" button on any program page and get started. Make sure to complete all components before your application deadline.
---
Application Cycles and Deadlines*
Fall, Summer Partner, Full Year Abroad:

Nov. 15-Feb. 15*
Spring Abroad:

Apr. 15-Sep. 15*
Faculty-Led deadlines vary by program, so see the program page for details.
Summer faculty-led deadlines may be as early as
October
.
Students interested in ISEP programs should refer to ISEP's deadlines and be prepared to complete both an ISEP application and UNCG application by the UNCG deadline date.
*Note: students should meet with an IPC advisor in the semester preceding the deadline to discuss application details and requirements.
---
Types of Programs
Most of our programs fall into one of the categories below, but we may have other opportunities as well.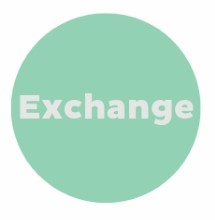 UNCG Exchanges:
- Semester or academic year programs
- Attend a foreign institution but pay UNCG tuition
- Earn transfer credit
- Take courses in English or a target language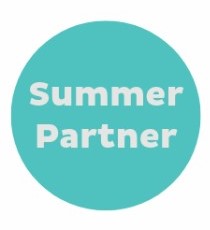 UNCG Summer Partners:
- Length of program varies by institution, usually 3-6 weeks
- Attend a foreign institution; program fee includes cost of instruction (read: no additional UNCG tuition)
- Earn transfer credit
- Take courses in English or a target language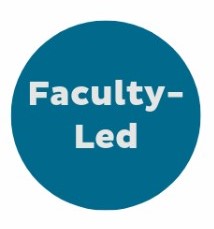 UNCG Faculty-Led:
- Most are short-term over winter break or spring break, or summer programs
- Led by UNCG faculty; program fee includes cost of instruction (read: no additional UNCG tuition)
- Earn UNCG credit
- Take courses in English or a target language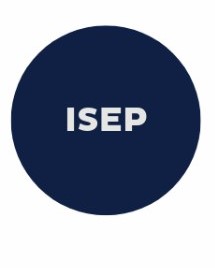 ISEP Exchanges:
- Summer, semester, and academic year programs
- Attend a foreign institution but pay UNCG tuition, fees, room, and board
- Additional application and placement fees apply
- Earn transfer credit
- Take courses in English or a target language